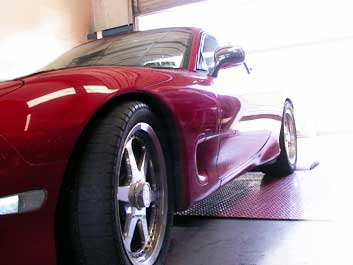 "Yes, it's fast." isn't just a motto, it is also a
way of life for everybody at Rotary Performance.
From being involved with the fastest rotary-
powered car in the world to building and piloting
the fastest rotary-powered street car in the world.

To help us and our customers go fast, we have a
bevy of tools and specialized equipment at our
disposal: 8 bays, 4 lifts, an in-ground Dynojet
chasis dynamometer, an engine dynamometer,
a 4-gas emissions analyzer, and an attached
machine shop are just some of them.
We will not release jobs without being completely
satisfied with the results ourselves. Afterall, our
pursuit of being fast is not simply lip service.