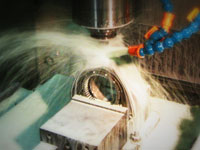 When building a prepared engine for high performance use, a popular upgrade is to increase the stock apex size from the stock 2mm design to a heavier duty 3mm design. In order to use the 3mm seals on the standard rotor, you must mill them out to the proper dimensions. Unfortunately the modification is harder than is sounds. Because of the sensitive nature of the apex seals under high boost, the rotors have to be milled in a very exact nature and any imperfections in the milling process can lead to premature apex seal failure. The process we use for the rotor milling is a very exact, demanding process that has been proven on countless motors. The price listed below is per rotor. Please allow 2-3 weeks from the date we receive the rotor for return delivery. Rush jobs will be handled on a case per case basis.
3mm Rotor Clearancing - Per Rotor
Price: $175.00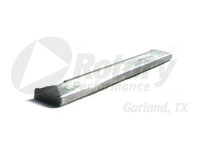 3mm Apex Seals. Comes in a set of six.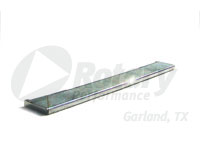 2mm Apex Seals. Comes in a set of six.

Prices subject to change without notice